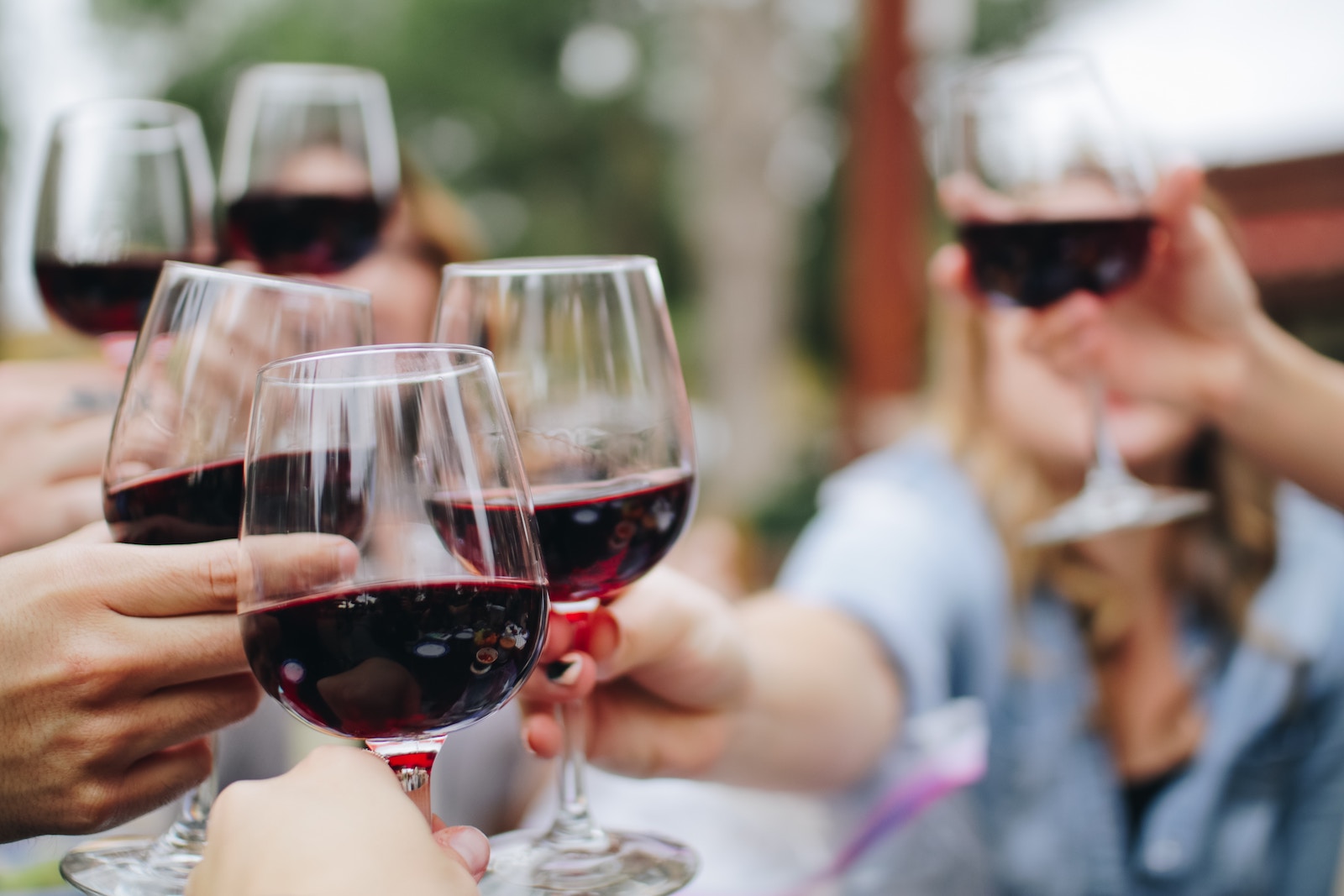 Nestled amidst the beautiful landscape of Texas, the Hill Country region beckons wine enthusiasts from all over with its charm and remarkably diverse array of wineries. Boasting a unique combination of picturesque scenery and distinctive wine varietals, Texas Hill Country has emerged as an alluring destination for those seeking an exceptional wine-tasting experience without needing to travel across the country or overseas.
Over the years, the Texas wine industry has flourished, with its fine craftsmanship and a welcoming atmosphere that encourages visitors to explore the region's various offerings. As you meander along the scenic roads, you'll discover an array of wineries that cater to both casual wine drinkers and connoisseurs alike, each with their distinct character and personality. From esteemed establishments like Pedernales Cellars and Becker Vineyards to hidden gems such as Sister Creek Winery and Spicewood Vineyards, the Texas Hill Country offers a top-notch wine experience that rivals its counterparts in other renowned wine regions.
Embarking on a journey through the Texas Hill Country wine trail, prepare to be captivated not only by the taste but also by the surroundings and stories behind each winery. With its growing popularity, there's no better time to explore the enchanting wineries of the Texas Hill Country and taste the flavors that have placed this region on the world wine map.
The Texas Hill Country Wine Experience
The Texas Hill Country is a remarkable destination for wine enthusiasts, offering a diverse selection of wineries and vineyards scattered across the picturesque region. With over 50 wineries to explore, each boasting unique varietals, there is an unforgettable experience waiting for every type of wine lover.
Situated in the heart of Texas, the Hill Country spans across both Austin and Fredericksburg, stretching all the way to Tow. This vast area is home to a myriad of wineries, where you can indulge in wine tastings and learn about the local viticulture. The region is also recognized as an American Viticultural Area (AVA), highlighting the importance of its wine production.
One can expect to find a variety of wine varietals in the Texas Hill Country. From crisp Viognier to finely-tuned Tempranillo and intriguing Rhone-style red blends, there is a perfect match for every palate. The past five years have seen a significant improvement in the quality of Texas wines, with many gaining worldwide recognition. The tasting rooms in the region offer a unique opportunity to sample these exceptional wines and engage with local winemakers.
Whether you are visiting a boutique winery nestled amongst the rolling hills or exploring a larger establishment, you will find that each Texas Hill Country winery offers its unique story and atmosphere. You can choose from intimate tasting rooms, ideal for a cozy afternoon, or vast estates with stunning views, perfect for a day spent exploring the vineyards.
As you venture through the Texas Hill Country, make sure to visit some of the must-see wineries that keep drawing visitors back year after year. Many wineries in the area are family-owned, showcasing their passion for crafting exceptional wines and preserving the region's longstanding winemaking traditions.
The Texas Hill Country Wine Experience offers something for everyone, from amateur wine enthusiasts to seasoned connoisseurs. As you embark on this adventure, remember to take the time to appreciate the beautiful scenery, the dedicated winemakers, and, of course, the exquisite wines.
Top Wineries to Visit
Nestled amidst aromatic lavender fields, Becker Vineyards boasts a broad array of wines with their celebrated cabernet sauvignon standing out. The serene environment complements the exquisite wine-tasting journey.
Situated between Fredericksburg and Stonewall, Pedernales Cellars presents an extensive collection of Texas grapes. Members can also enjoy exclusive wine club benefits, all in the backdrop of a tranquil ambiance.
William Chris Vineyards, located in Hye, Texas, is renowned for their Texas wines. Visitors can immerse themselves in scenic vineyard views while savoring premium wines curated by the estate.
Located in Driftwood, Duchman Family Winery is famous for its syrah, tempranillo, and tannat varietals. Wine connoisseurs can also relish their Bordeaux-style blend, a testament to the winery's commitment to excellence.
Tow, Texas, is home to Fall Creek Vineyards, the pioneering Texas Hill Country winery since 1975. Their expert-led tours and tastings enhance the allure of this prestigious winery.
A stone's throw from Fredericksburg, Kuhlman Cellars offers an array of top-notch wines. Under the guidance of their knowledgeable staff, visitors can embark on a memorable wine tasting expedition.
Competing with Napa Valley's best, Grape Creek Vineyards showcases a delightful sauvignon blanc among other wines. Visitors are treated to an authentic Texan warm welcome.
The Texas Wine Collective is the home of renown Texas Wines Brennan Vineyards, Lost Oak Winery, and McPherson Cellars.  Each of these wineries has a unique story to tell that is echoed by each of their beautiful wines. 
Bending Branch Winery stands out with its unique and robust flavors, resulting from innovative winemaking methods. It's an ideal destination for those looking to tread off the beaten path.
Located in the heart of Texas Hill Country in Johnson City, Texas Hills Vineyard has established itself as a purveyor of fine wines. With a focus on producing wines in the Italian style, the vineyard offers a taste of Tuscany in Texas.
---
Additional Experiences and Services
Food Pairings
Many of the best Texas Hill Country wineries offer unique food pairings to complement their wines. For example, Duchman Winery provides delicious cheese and charcuterie plates, allowing visitors to enhance their wine-tasting experience.
Sommeliers and Wine Experts
These top wineries frequently employ knowledgeable sommeliers and wine experts who can guide guests through the wine-tasting process and offer recommendations based on each individual's preferences, ensuring a personalized experience.
Texas-Grown Grapes
The use of Texas-grown grapes is a point of pride for many wineries in the region. By cultivating local grape varieties, these wineries create distinctive flavors that embody the essence of the Texas Hill Country.
Southern Hospitality
Expect warm and welcoming Southern hospitality at each of these wineries, creating an inviting atmosphere where visitors can relax, savor, and enjoy their wine-tasting experience.
Wine Clubs and Memberships
Many Hill Country wineries offer wine clubs and memberships for frequent visitors, providing exclusive benefits such as access to limited releases, members-only events, and discounts on wine purchases.
Events and Festivals
Throughout the year, Texas Hill Country wineries participate in various events and festivals that showcase their superb wines, giving visitors the opportunity to taste and explore a wide variety of offerings from the region.
Lodging and Accommodations
For those looking to extend their stay in the Texas Hill Country, several wineries offer on-site lodging options, such as the charming Manor Haus B&B, providing guests with a convenient and immersive wine-tasting vacation.
Pet-Friendly Wineries
Finally, pet-friendly wineries in the Texas Hill Country welcome four-legged friends, so that the entire family can enjoy the wine-tasting adventure together.