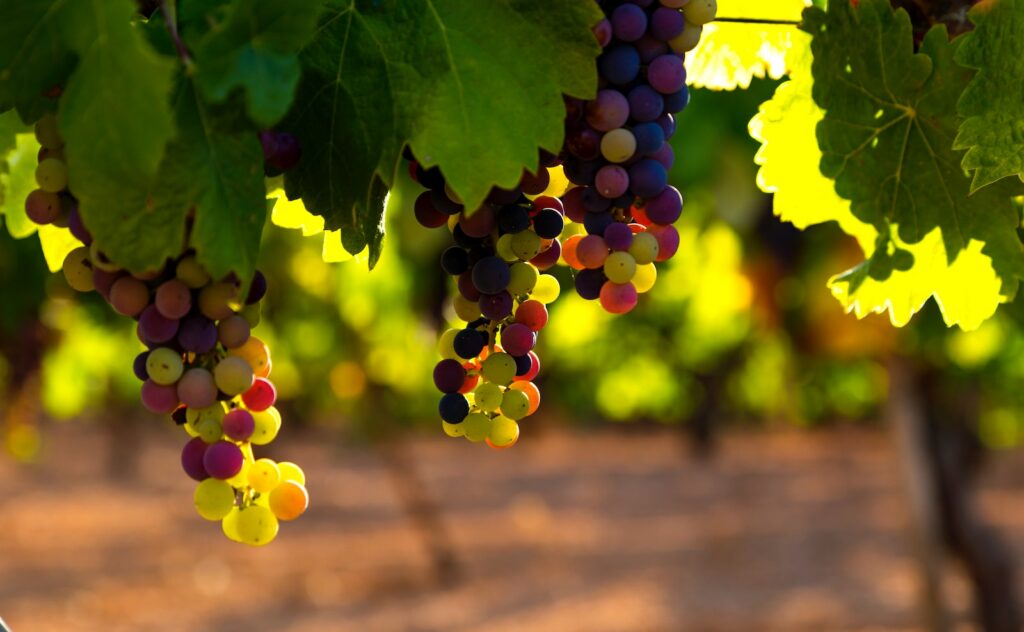 When seeking a delightful vino adventure, Texas is an excellent destination. It features eight American Viticultural Areas (AVAs) each with its own unique characteristics. Whether you wish to discover new grape varietals or explore the diverse growing regions of Texas, let's dive into these AVAs and uncover what makes them so special!
Texas Hill Country AVA
The most widely known American Viticultural Area (AVA) in Texas is the Texas Hill Country AVA, which covers seventeen counties in Central Texas. This region is particularly suited for grape-growing due to its mild climate and high elevation that ranges from 800 to 2,000 feet above sea level. It is home to some of the most acclaimed wineries in the state, such as Becker Vineyards and Spicewood Vineyards. The area is also known for its red varietals such as cabernet sauvignon and tempranillo, but it also produces some excellent white wines like viognier and riesling.
Mesilla Valley AVA
Located along the border with Mexico in West Texas and south New Mexico, the Mesilla Valley AVA is one of the hotter viticultural areas in the U.S., with temperatures reaching up to 100 degrees Fahrenheit during harvest season. This AVA can be divided into two distinct regions—the desert valley region and the fertile river basin region—each with different soils that produce unique flavor profiles. In addition to classic varietals like cabernet sauvignon and chardonnay, this desert oasis produces some distinctive varieties like albariño, muscat canelli, sangiovese, syrah, touriga nacional, zinfandel, malbec and pinot noir–all perfect for sipping in a hot summer day.
Escondido Valley AVA
Just west of San Antonio lies Escondido Valley AVA—a small but vibrant viticultural area covering just 5 square miles at an elevation between 1,800 and 3,000 feet above sea level. Although it doesn't receive much rainfall throughout the year (averaging just 16 inches annually), Escondido Valley benefits from cool evenings that keep acidity levels high and allow for slow ripening of grapes on vines. Cabernet sauvignon is king here; however you'll also find other popular varietals such as merlot, chardonnay, chenin blanc and viognier being grown here too.
High Plains AVA
The High Plains AVA spans over 11 million acres across 12 counties in the West Texas and Oklahoma Panhandle regions. At elevations ranging from 2200-3000 feet above sea level, this area enjoys cooler nights than other parts of Texas, making it ideal for long hang times on vineyards, resulting in intense flavor development on grapes during the ripening period. This massive viticultural area includes some of Texas' top winemakers such as McPherson Cellars, producing award-winning cabernet sauvignon, merlot, viognier, and zinfandel among other varieties.
Bell Mountain AVA
Nestled in the heart of Texas Hill Country is Bell Mountain AVA. This small, but special region is known for its limestone-rich soils and high altitude, ranging from 1,000 to 2,400 feet above sea level. Being surrounded by two rivers helps keep temperatures at a moderate range throughout the season, allowing for slow ripening.
Fredericksburg in the Texas Hill Country AVA
The Fredericksburg AVA, or Texas Hill Country AVA, is located just outside of the city of Fredericksburg in the heart of Texas Hill Country. This region is famous for its unique terroir comprised of rocky limestone soils and low hill ranges up to 1,500 feet above sea level. White wines are especially popular here with dry riesling, viognier and chenin blanc leading the charge. Red wines such as syrah, tempranillo and cabernet franc are also on the rise. The combination of mild weather, rich soils and topography make this a great place to grow grapes.
Texas Davis Mountains AVA
The Texas Davis Mountains AVA is located in the Southwest corner of Texas. The region enjoys mild winters and hot summers with temperatures reaching up to 100°F during the growing season. Elevations here range from 4,000 to 7,000 feet above sea level giving this area a unique terroir that can produce some delicious wines. Varietals such as sangiovese, malbec, cabernet sauvignon and tempranillo are all grown here with great success. With its higher elevation and cooler nights the Davis Mountains offer winemakers the opportunity to create complex wines that still have good acidity levels when harvested at optimal times.
Texoma AVA
The Texoma AVA is located in the extreme North of Texas, bordering with Oklahoma. It has a semi-arid climate with low rainfall and long hot summers that can reach up to 100°F during the growing season. The area also enjoys cool nights which help preserve acidity levels in grapes. This region specializes in white wines such as viognier and chardonnay but there are also some reds like merlot, cabernet sauvignon and zinfandel being produced here. With its unique terroir and great winemaking potential this area is poised to become a top producer of quality wines from Texas.
With eight distinct American Viticultural Areas spread out across Texas there is no shortage of excellent wines available for exploration by travelers or locals alike. From full bodied reds grown in High Plains or Hill Country AVAs to light whites produced from Escondido Valley or Mesilla Valley. There's something special awaiting your taste buds both near you or further away if you are willing to explore these 8 AVAs offering diverse terroirs & climates. So grab your favorite bottle, choose your destination & let adventure begin! Cheers! ​